Garage Conversions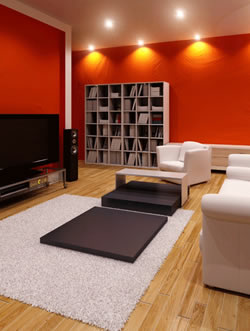 Often when people are considering undertaking a major project with in their homes such as extensions to their properties garages conversions are often overlooked, however as with other space garages can also be renovated to provide additional living areas. If you have a growing family, or you simply need extra room, a garage conversion in Essex can be a very cost-effective and practical exercise, providing you with a tailored solution to meet your exact needs and requirements.
The numbers of people that use their garages for storing their cars has been in decline. Years ago, the family car had to be protected from the harsh elements, however, as technology has advanced, cars are routinely serviced, negating the need for garage parking. Car ports are also becoming very popular – allowing for easier parking outside of the door and protection from the weather.
As a result, garages tend to turn into disused spaces, they get filled up with junk or unused gardening equipment essentially becoming a glorified shed. The majority of homes will have dusty fitness equipment, toys or memorabilia stored in their garages, it will take some effort to dispose of these items, so they tend to sit in garages for years or even decades. In the meantime, we are struggling to find the space that we need in our homes.
Why convert your garage?
Garage conversions can be a very cost-effective way to provide the additional space that you require.
By converting your garage, you could add extra value to your home – the value of your conversion will rise in tandem with the price of your home. Obviously, in very uncertain financial times, it's vital to add value to your home wherever possible.
If your garage is attached to your house, you can expect to 'brighten up' your home, using glazed doors for access and letting more light into the adjoining room.
Garage conversions can provide a number of key benefits – so why aren't more people getting them done? It could be that your garage is more suited to conversion than you think – clearly, the kind of garage that you own will dictate the conversion costs, but many key aspects may already be in place.
So contact us today to talk about your garage conversion requirements, we may be able to provide you with the space you have been craving without the spend you expected.
You might also be interested in our driveways or extensions.