Timber Doors in Essex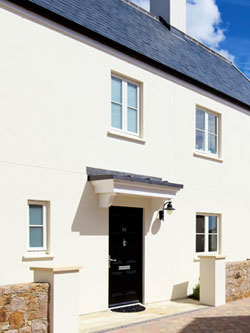 When choosing new doors for your home, you should consider opting for ones made from timber. As well as offering many environmental benefits, timber doors in Essex are also long lasting and durable, representing outstanding value for money.
Whether you're building a new home or carrying out a renovation, you no doubt want to choose the best possible solutions for your property, and when it comes to choosing a door that will keep your home safe and secure, and protected from the elements, selection a high-quality option is paramount.
Timber doors generally outlast uPVC alternatives, while offering a more attractive appearance to any style or age of property in Essex, so whether you have a modern home or live in a traditional property, there is sure to be a beautiful timber door to suit your needs.
A High-Performance Solution
Timber represents a natural choice for doors in Essex. Renewable, strong and with natural insulation properties, it's no wonder that timber doors offer outstanding comfort and performance for any home. Made from high quality woods, our eco-friendly and energy efficient timber doors are surprisingly low maintenance while offering high levels of security for your complete peace of mind.
Enhancing the appearance of any property while reducing your energy bills, our range of stylish timber doors will continue to add value to your house in Essex for many years to come..
A Wide Range of Timber Doors
We have timber doors in Essex to suit all needs, so whether you need a door that opens outwards or inwards, we can accommodate your requirements. We can place hinges on either the left or right side, and we also have single and double leaf designs to choose from. Whether you're looking for tripe or acoustic glazing, all our doors are Secured by Design and we can match your cylinders to other doors in your property for a seamless finish.
We offer timber doors in an excellent choice of colours, styles and finishes so that you can achieve the look that you've been dreaming of, and with a variety of panel options, you're sure to be able to find the ideal look for your home.
Timber Doors for All Purposes
Whether you're looking for a standard front door, a door for your patio or even a stable door, we have timber options to suit your every requirement. Our range is manufactured to the highest standards to give your home outstanding kerb appeal that will last for years. We even have sliding timber doors for terraces and patios which will excel at bringing natural daylight into your home for even more appeal.
Nature's Insulator
Timber naturally insulates, and so for modern families that want to cut their energy bills effectively, timber doors represent the obvious solution in Essex. Unlike other materials like aluminium which transfer heat efficiently, timber will ensure your property stays comfortable warm and cosy during the winter months so you won't have a nasty surprise the next time you open your heating bill.
Environmentally Sound
As timber is a natural and sustainable resource, it is the perfect choice for modern doors. With its reverse carbon footprint, timber actually stores carbon while releasing oxygen for a more sustainable and eco-friendly solution for any home in Essex. With its long lifespan, it has a minimal environmental impact in the long term.
Safe and Secure
Despite the attractive appearance of timber doors, you certainly won't be compromising on security. All of our timber doors are Secured by Design and are designed to effectively resist intruders. They are also highly weatherproof, so you won't need to worry about water ingress or wind damage to your beautiful new doors.