Origin Windows Essex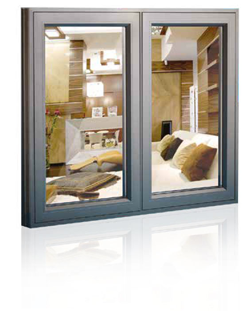 Origin windows are of extremely high quality. All of their windows are made from premium grade aluminium and every element is designed to a high standard, nothing is left to chance.
Origin Windows in Essex are designed to be slim, smart, and clean with its internal and external flush casements. Added to this the aluminium design allows for thinner frames and more glass, which means more light and greater sight lines.
Warm and Beautiful
In order to keep your home thermally efficient, and therefore warm, Origin windows have created a market leading product. The windows use Aerogel technology, a system that was designed to help keep spacesuits warm, as an insulator. Added to other technology such as triple weather seals these windows from Origin have an energy rating of A++ and a u-value of 0.9.
However, all this technology does not mean you need to compromise on style. Origin windows can be specified in any of 150 RAL colours. Not only that but you can pick one colour for the outside and another inside which allows you to pick the perfect windows for you home in Essex.
With a 24-lead time on many of our standard colours Origin make sure you are not waiting for months to improve your home so you can make your home, more secure, more beautiful, warmer, faster. And the low maintenance nature of this product you will be saving time for years to come.
Our Origin windows in Essex include the following features
Premium grade aluminium
Flush casement
24-Hour lead time
Configurations to suit any opening
150 RAL colours to pick from
Different colour inside and out
Aerogel technology
Triple weather seal
Ultra thermally efficient A++
U-Value 0.9
Low maintenance