Residence 9 Windows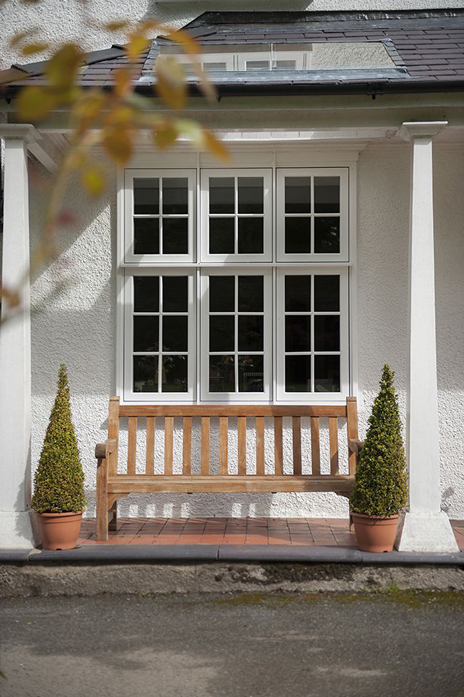 Residence 9 windows have brought window design back full circle. Homeowners in Essex no longer need to choose between windows that match the style of their period home and modern technology; Residence 9 windows fulfill both requirements. This means that you are able to maintain that traditional look while knowing that your windows are thermally efficient, acoustically brilliant, and secure but do not swell, warp, flake, or need repainting.
Residence 9 windows in Essex have 9 chamber and are 100mm wide. This means that these windows achieve an A+ rating and can use both 44mm triple glazing and 28mm double glazing. The triple glazing achieves a U-vale of 0.8 (PassivHause Standard) and 1.2 when using double glazing, well above British Building regulations.
Design Features
Our Residence 9 windows will look fantastic for many years and with a host of options you will always find the perfect design for your Essex home. Our design options include:
Foiled "Easy Clean" Rebates
Traditional Sightlines
Georgian Bar
Authentic Butt Hinge
Handles and Stays
Weatherbar/Mullion Stiffener
Bays and Cornerposts
Authentic Cill Detail
Traditional Jointing
Colours and Finishes
From natural wood to Cotswold Green we have a range of colours to suit any home. Added to that you are not limited to one colour, our Residence 9 windows allow you to have one colour on the outside and another on the inside.
The focus on traditional design does not end at the windows but continues through to the window furniture. By using a range of hand forged furniture we are sure you will find the right design for your house, be it monkey-tail handles, peg stays and butt hinges.
The furniture can be in traditional black, pewter or even Painted White to give the impression that they have been painted over in years gone by.
Conservation Areas
Residence 9 windows were designed to the key principles of the Article 4 Conservation Area guidelines. This means that the design, dimensions, detailing and opening mechanisms are similar to traditional timber windows which will ensure that the character of the conservation area will be preserved.
Residence 9 windows have been fitted to listed buildings in Essex, however permission from English Heritage is required before any work can commence and if the original windows can be repaired English Heritage will most likely prefer that.