Secondary Glazing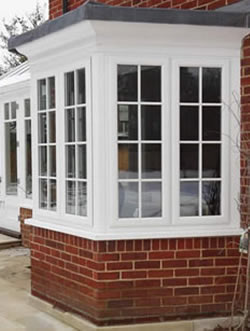 What is secondary glazing?
Secondary glazing is a product in high demand and stands firmly as an original glazing icon. Developed for use in the early 1960's it has stood the test of time and we still specify this product for new Homes, listed buildings, conservation areas and any domestic installation where period or character windows exist.
Variously called Secondary Glazing, Secondary Double Glazing & Secondary Windows - they are all one & the same thing. Most commonly referred to as Secondary Glazing. Secondary Glazing can be fitted to most Windows & Doors.
The benefits of secondary glazing are numerous but the single most important feature of this product is being able to enjoy all the comforts of modern double glazing without the need to remove your existing windows, we often meet potential customers who have existing windows in excellent condition but are in need of draught or sound insulation, they inform us that they have no other option but to replace their windows and no other solution has been offered.
Features and Benefits
Retain the exterior character of the building
Provide added security
An extra pane of glass helps to retain heat in your home to reduce your energy bills
Secondary glazing helps to drown out outdoor traffic and noise
Made to measure
Comes complete with trims to cover up fixing screws
Secondary glazing is quick and easy to install
Windows that have an extra pane of glass on the interior are less vulnerable to heat and moisture, which can result in a build-up of condensation that leads to damp
Expert Secondary Glazing in Essex from CJS Exteriors
The exceptions are Lift-Out Units & Fixed units, which as the names imply, are either Lifted In & Out or are Permanently Fixed! The Secondary Glazing units are then fitted inside of the existing primary windows & doors. Once fitted, Secondary Double Glazing has been created – it is a misconception that Secondary Glazing itself is Double Glazed.
How does secondary glazing look?
Because of the inherent strength of aluminium the panel & framing sections are considerably smaller than Timber or uPVC sections. Our standard finish is White, we also stock a Brown & a Light Oak Wood-grain finish & can colour match to any RAL colour.
We have carefully designed our systems to be discreet & unobtrusive – in fact once installed in most instances they are virtually invisible – which can be a big problem for us in our promotional & advertising material!
Secondary Double Glazing Essex
We carefully design each installation to use appropriate Secondary Windows that match the style & design of the primary window – making sure that the Secondary Panel & Frame Sections line up with primary window Mullions & Transoms.
Fixings are Hidden & Finishing Trims are scribed-in & fitted tight to the surrounds to ensure a perfect finish.
Once they are fitted you can forget about them & get on with your life, enjoying the same Uninterrupted Views from your Windows whilst enjoying the Benefits of a Warmer, More Comfortable, Securer, Less Noisy Home – with Reduced Heating Bills as the Finishing Touch!