Bereco Timber Sliding Patio Doors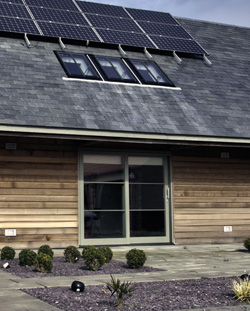 Our sliding patio doors of timber in Essex are game changing, and can transform a dark space into a room that is light and airy with easy access to the patio or garden. These doors are large enough to offer uninterrupted views of the outdoors, but easily slide open and closed without the use of excessive force.
Timber sliding patios doors in Essex pair well with windows that offer tilt and turn functionality, especially with their picturesque expanses of glass and different sizes of door leaves. If you are looking for a home with minimalism in the design, this style of door is especially suited to these tastes.
Discover the Sliding Patio Door of Timber That Works for Your Home in Essex

Bars and mouldings are styled either in a traditional manner or with a contemporary edge, so your sliding patio door blends with the whole home's décor.
Properties in Essex that use the clever and liberal use of screens and glazed glass panes encourage a home plan with airy open space, a design template that is complemented perfectly with our contemporary sliding patio doors. These designs incorporate mouldings that are simple and streamlined. Traditional designs with timber, on the other hand, have a larger flexibility in which glazed areas can be installed that include internal mouldings with ovolo, along with external aspects, to perfectly match or accentuate your doors or windows that are also styled in a traditional schematic.
Product Choices
Acoustic or triple glazing
Tilt and slide leaf designs
Trickle-style ventilation
Panels that are insulated against hot and cold in contemporary design options
Traditional designs offer sculpted panels that are insulated as well
Variety of locking options available